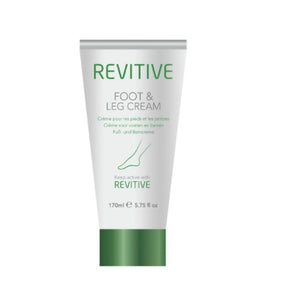 Revitive
Revitive 3PK Pack Foot and Leg Cream- Keep Skin Healthy/ Hydrated
Use The Revitive Foot & Leg Cream To Keep Your Skin Healthy & Hydrated Each Day As Well As Enhance The Effects Of Your Revitive.
Features & Specifications- 
Helps Increase Conductivity & Improve Delivery Of Electrical Stimulation.
Non- Greasy, Easy To Apply, & Menthol- Based To Re- Hydrate & Cool Skin.
Relieves Dry & Cracked Skin.